Empowering individuals to become proactive in their lifestyle choices to maximize their well-being.
Heightened Precautions Implemented
In lieu of recent events regarding the Coronavirus, we at Thermographic Diagnostic Imaging have implemented heightened precautions regarding our workspace in Marlton, NJ and each of our satellite locations.
Our main office in Marlton, NJ is still operational and our satellite location schedule is still being maintained. Please be advised that if you are feeling ill, or have been around anyone feeling ill, please call the office to reschedule your appointment – we will help facilitate schedules as much as possible.
Our primary thermographic testing site is in Marlton, NJ with satellite locations throughout NJ, NY, PA, and DE. For more information or to schedule an appointment please call 856-596-5834.
Medical Thermography
Thermography uses infrared technology to provide an image of the body's physiological responses. It does so without the use of radiation, contact or other invasive means. There are no risks or side effects of the test.
Safe Early Detection
It is well documented in all fields of medicine that the earliest detection leads to the best outcome. Thermography offers a safe means of early detection.
Why Choose TDI?
All thermographic images are interpreted by Philip Getson, D.O. who founded TDI in 1982 and has been certified by four thermographic boards. He is widely considered an expert in the field of thermography.
Click here to watch "A Breast Health Risk Assessment Tool" video on YouTube.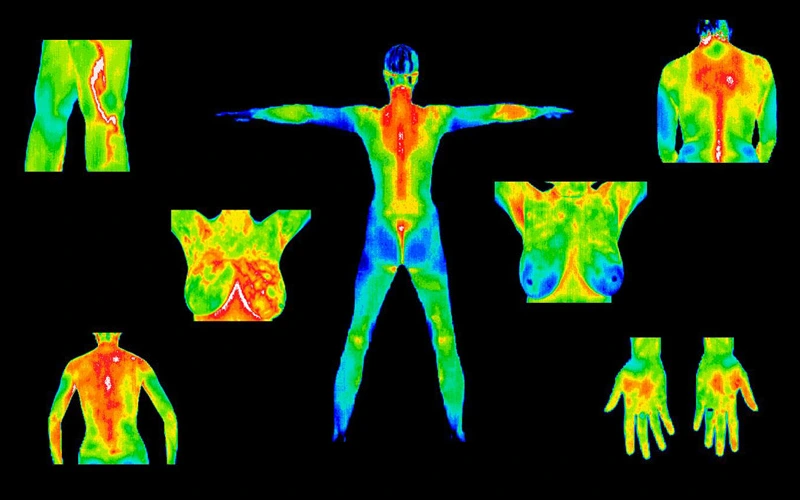 TDI News & Events
Sunday, October 16 @ 12:30 pm - 1:30 pm join us for a free Lecture by Dr. Philip Getson titled Thermography: A Non-Invasive Breast Health ...
Read More
Eating locally grown food in accordance with the seasons will help you live in harmony with yourself, your body, and the earth ...
Read More
Thermographic Diagnostic Imaging (TDI) believes in honoring the divine feminine with thermography's gentle but effective approach for breast health screening.  ...
Read More