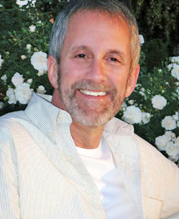 Philip Getson, D.O. is a family physician in practice since 1976 in New Jersey. He is a locally, nationally and internationally recognized expert in the diagnosis and treatment of Reflex Sympathetic Dystrophy/Complex Regional Pain Syndrome and has lectured extensively on the subject.
He is an Assistant Professor of Medicine in Neurology at Drexel University Hospital in Philadelphia. Additionally, he completed training for qualification as a Certified Cancer Support Educator from the Center for Advancement in Cancer Education.
He is a Board Certified Thermologist and has reviewed more than 15,000 Thermographic Studies of the breast, thyroid and neuromuscular system. He has been certified by four Thermographic Boards and has lectured internationally regarding Thermographic Testing, and has authored several papers on the subject. He has been elected to the position of Vice President of the American Academy of Thermology. Dr. Getson is also chairman of the committee that has formulated the national protocols for breast thermography that have been accepted by the International Thermographic Community.
Dr. Philip Getson Appointed to the Position of Vice President of the American Academy of Thermology:
Dr. Philip Getson of Marlton NJ has recently been appointed to the position of Vice President of the American Academy of Thermology. This organization of medical thermographers is the longest standing of its kind in the United States. Dr. Getson will serve as chairman for the breast protocol committee whose responsibility will be to formulate the guidelines for breast thermography. These guidelines will be used by the American Academy of Thermology members and offered to other National associations of thermographers as well as the International thermographic community.
Thermography is a diagnostic tool that utilizes state of the art, FDA approved, infra red technology to provide an image the body's physiologic responses. It is a totally safe, non-radiologic, non invasive, painless test with absolutely no known adverse affects and no contra indications.
Dr. Getson has been a Board Certified Medical Thermographer since 1982 and has lectured nationally and internationally on the subject. He has reviewed over ten thousand thermographic patients. Dr. Getson has championed the cause of Thermography for many years. He is enthusiastic about the opportunity to provide quality thermographic imaging and interpretation.